Get the full benefits of the Power BI tool and Microsoft platform and build an analytics strategy that delivers business value.
We can provide the support you need to create well-designed interactive analytics, optimal data models and gain meaningful insights that drive performance.
Inflexion Analytics can support you to:
Design live dashboards
Deliver Predictive modeling and reporting
Access cloud-based data
Get actionable insights
Get the skills you need
How We Help in Power BI
DAX and PowerQuery
Our expert consultants have experience in creating advanced data models and custom metrics. We use modern data transformation and manipulation techniques for better performing data models.
Microsoft Stack Integration
Benefit from end-to-end integration of analytics solutions with the Microsoft platform. Draw on our experience to easily integrate with the Microsoft suite of applications; Excel, Office 365, Azure and more.
Power BI Embedded
Embed reports and dashboards into your applications to deliver new value to customers, increase revenue and improve retention. We help you ensure the user experience is outstanding, intuitive and aligned with your brand values.
Custom Visuals & Statistics
Access deep skills in statistical analysis, the latest techniques in data science and custom visual design to gain deeper insights from your data. We help you use these techniques where they make a difference.
Machine Learning & Python
With our complementary skills in various aspects of analytics, we build sophisticated analysis by creating and training machine learning models to understand current performance and find new opportunities.
Power BI Desktop
Power BI Desktop allows users to connect to multiple data sources and transform them into advanced data models. It provides visualisation capabilities for creating reports, spotting trends and much more. These data visuals and business insights can also be shared between Power BI users within an organisation to prompt action.
Contact Us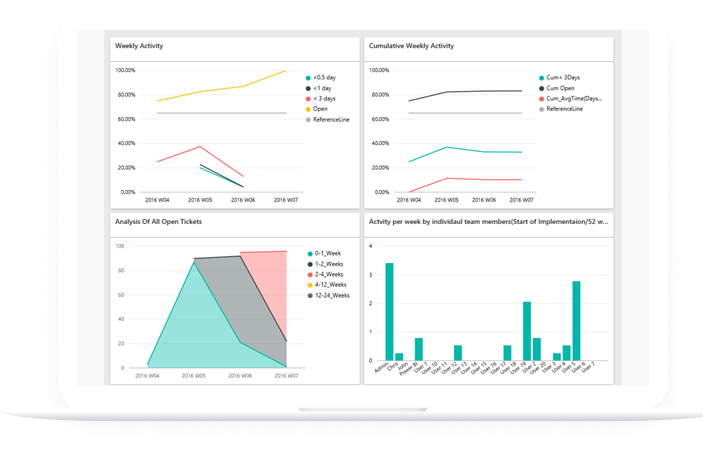 Power BI Pro
Power BI Pro is the version of Power BI which allows visuals to be embedded into your apps. Pro also allows users to publish their work to shared workspaces or embedded in external apps.
Complete access requires individual licences.
Contact Us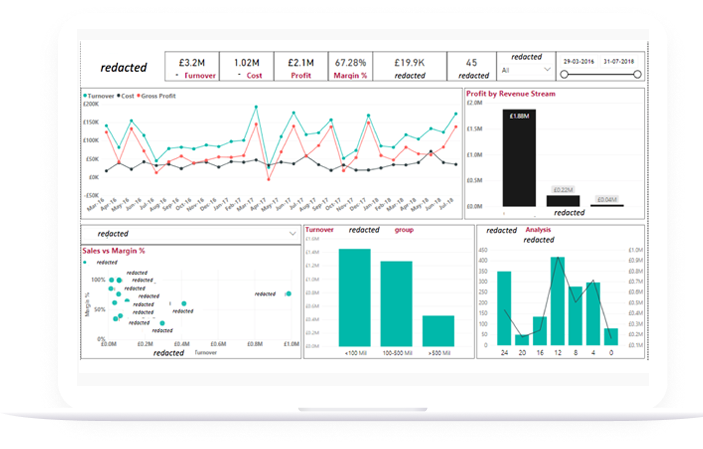 Power BI Premium
Power BI Premium is an enterprise BI platform which allows enhanced connectivity. Premium provides licence flexibility based on the capacity and data volume for delivering better performance. You can use your own dedicated server and hardware.
Contact Us